Hoe werk die ouderdomme?
Die aktiwiteite word spesifiek uitgewerk en aangepas vir
die ouderdom of mylpaalvlak van jou kind.
​
Woelwater Aktiwiteitsbokse verskaf aan jou alles wat jy nodig het, om sonder moeite die aktiwiteite te doen wat jou kind se ontwikkeling gaan aanmoedig. Hier is die vaardighede wat geteiken word in elke boks:
Frequently asked questions
When do the Englishboxes ship?
---
For one time boxes orders are processed within 3-5 days then shipped out. Shipping time depends on your location and the type of shipping selected at check out.
---
How do I cancel my order?
---
If you have purchased a box by accident, help email us at ignite.english.academy@gmail.com immediately. We will gladly refund your money as long as your box has not shipped. If your box has shipped, then we cannot provide you with a refund.
---
Refund/Return Policy
---
If you have been auto renewed and you don't wish to purchase a box, please email us as hello@igniteenglish/com. We are happy to refund any boxes that are unshipped. If the box has been shipped, we do not provide a refund. There are no returns at Ignite English. If there are any items you are uninterested in, we're sorry! No returns on items recieved in a box.
---
What age/ reading level is recommended for the box?
---
The genre of books included is either a classis novel or popular best seller, we recommend that readers are at least 14 and up. But can depend on the maturity of the reader. The lexile level of the books we select to vary but are usually between 1000-1200. But, keep in mind that the reading guides are created to help you through the book, so even if your level is lower, don't be discouraged!
---
Who is the Englishbox for?
---
Great question! The Englishbox is for anyone who wants to read a book and discuss the deeper meaning of the storyline. Our box is great for: -Booklovers who want to join a bookclub and discuss the book -Students -Teachers and librarians (our boxes make for great insiration for lessons!) -Homeschoolers -Anyone!! Yup, anyone who enjoys reading will have fun with our box
---
My box arrived with damaged items.
---
If any of our products arrive damaged please contact us at hello@igniteenglish.com. Please note that we have a 30 day claim policy on any damaged or missing products.
---
I purchased a box, but it never arrived.
---
Once ordered are shipped out and in the hands of USPS, they are no longer within our control. While we cannot take any responsibility for lost items in the USPS system, please email us at hello@igniteenglish.com to discuss filing a claim with the postal service.
---
---
Frequently asked questions
Wat is in 'n tipiese Woelwaterboks?
---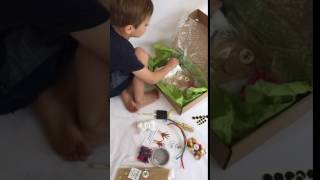 To add a new question go to app settings and press "Manage Questions" button.
---
Hoekom het my kind 'n Woelwaterboks nodig?
---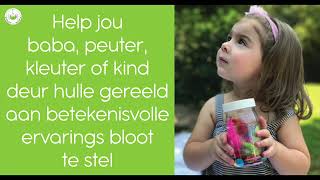 ---
Wat is die Woelwater inskrywings opsies?
---
Jy kan kies tussen 'n maandelikse inskrywing of 'n eenmalige geskenkboks. Pryse begin by R360 per maand of R395 eenmalig. Jy kan maandeliks of vooruit betaal.
---
Hoe betaal ek vir my Woelwaterboks?
---
Deur middel van 'n debietorder of 'n kredietkaart deur Payfast. Geskenkbokse se bedrag word slegs eenmalig afgetrek.
---
Kry ek elke maand 'n nuwe Woelwaterboks?
---
Ja! Elke maand se Woelwaterboks is uniek. Woelwaterbokse word vanaf die 1ste van elke maand gestuur.
---
Sal my kind die aktiwiteite kan doen?
---
Elke boks se aktiwiteite is spesiaal gekeur en getoets op die spesifieke ouderdomsgroep en aangepas volgens hulle vermoëns. Die instruksies sal jou lei in die verband.
---
Watter temas kan ek verwag?
---
Elke maand is 'n verrassing, ons kondig die eerste van elke maand die tema aan op ons sosiale media! So maak seker jy volg ons!

Facebook: https://www.facebook.com/woelwaterbokse

Instagram: https://www.instagram.com/woelwaterboks/
---
Sal my helper/oppasser dit met my kind kan doen?
---
Die instruksieboekie dit die aktiwiteite baie maklik uiteen met stap-vir-stap volkleur foto's en eenvoudige taalgebruik en dit is ook beskikbaar in Engels!
---
Wanneer ontvang ek my boks na bestelling?
---
Die Woelwaterbokse word binne 5 werksdae vanaf betaling uitgestuur, en dan maandeliks op daardie datum.
---
Is daar kleuterskoolpakkette beskikbaar?
---
Ja daar is! Stuur gerus 'n epos na accounts@educationalboxes.co.za met die opskrif "kleuterskool navrae" vir meer inligting!
---
Neem julle bestellings tydens die COVID-19 Lockdown?
---
Ja verseker! Ons het toestemming om bestellings te neem en ons bokse te versprei as verskaffers van Baba en Kleuter, en Opvoedkundige produkte.
---
---